Ascension Day Holiday: Carefree Times at Parc Maasresidence Thorn
Ascension Day, also known as the Feast of the Ascension, is a Christian holiday celebrated 40 days after Easter. It commemorates the ascension of Jesus Christ into heaven after his resurrection. In Europe, this holiday is a public holiday in many countries, including Germany, Austria, Switzerland, France, Belgium, and The Netherlands.
For families with young children who love the outdoors, Ascension Day is an excellent opportunity to spend time together, enjoy the fresh air and nature, and create lasting memories.
Every blog post we create is written with the thought of either sharing a fun experience that you can emulate or offering tips on how to make your travels simpler and where to go in certain situations to get the most out of your free time. While thinking about what we would like to share with you in this written piece, we concluded that for us, the ideal Ascension Day holiday would be spent at a place full of comfort, highly child-friendly, and in the middle of nature.
There are so many places that fit the bill, but this time we would like to focus on a rather new opportunity, where parents can truly relax in a safe environment and have fun by partaking in activities as well.
This is why our choice fell on Parc Maasresidence Thorn.
The setting - a luxurious resort ideal for families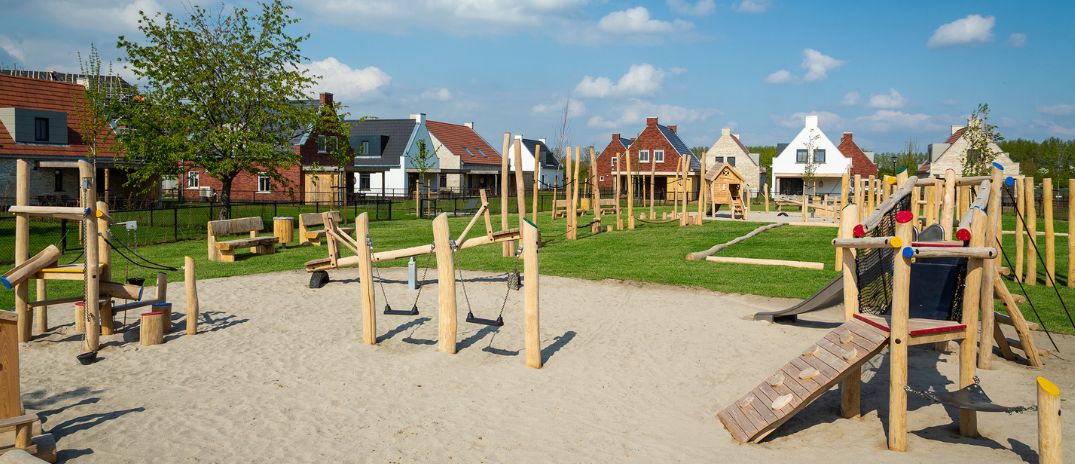 Parc Maasresidence Thorn is one of the few resorts with large cities and natural areas right in its backyard, located in The Netherlands, but very close to the borders of Belgium and Germany. This holiday destination is just a short distance away from an entire international mix of nature, art, culture, and the Burgundian way of life.
Parc Maasresidence Thorn is located in the heart of the Limburgian leisure area, surrounded by the versatile Maasplassen and by beautiful nature with options such as sailing, cycling and hiking routes.
It offers a wide range of facilities such as a lively restaurant, boat rental, a pool and its very own Kids Club; the park really has something for everyone.
Thorn itself is a picturesque town with a rich history. It is known for its white houses, cobbled streets, and charming cafes and restaurants. Visitors can explore the town's many historic landmarks, including the St. Michael's Church, the Abbey Church, and the Town Hall.
Overall, Parc Maasresidence Thorn is an excellent option for those looking for a peaceful and relaxing vacation in a beautiful natural setting, with plenty of opportunities for outdoor activities and cultural exploration.
Alongside the setting, Parc Maasresidence Thorn has a true ace up its sleeve when it comes to families with children. Upon a closer inspection of the wide variety of accommodations it has to offer, you will find a gorgeous hidden gem: The Kids Special Villa.
The ideal villa for an Ascension Day holiday with children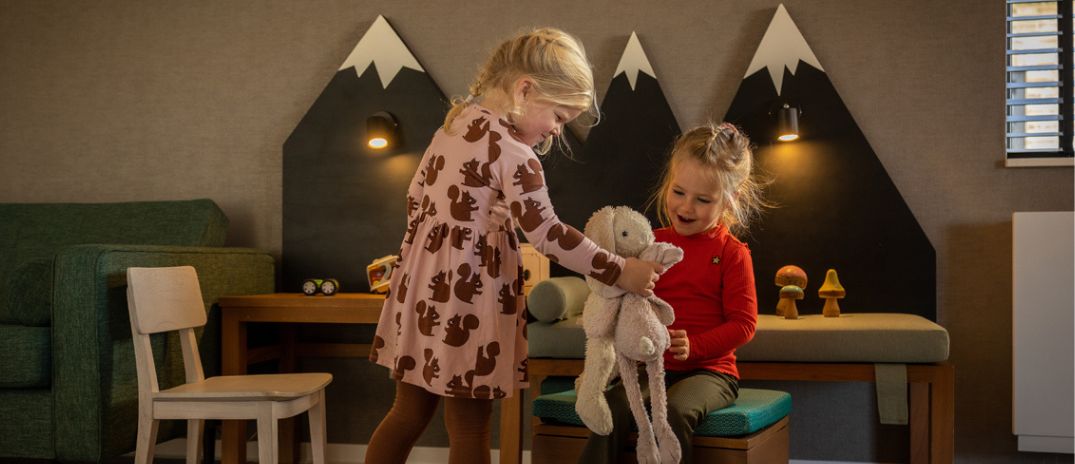 In this type of villa, children take center stage thanks to the special children's bedroom, a private corner in the living room with play furniture, an enclosed garden, and access to a large private play area.
The 'Kids Special Homes' are ideal for young families. Amenities such as a highchair, a baby bed, and gates for the stairs are available in each villa. Children feel completely at home here and the parents keep an eye on them from the terrace, meaning that your stress levels will be much lower compared to any other setting.
There are many options for different family sizes or even 2 families, so you will be able to choose between the following types: 4, 6, 8, and 12 people.
All these villas were built in a special part of the resort, around a common play area, and all of them have great views of the playground so parents can enjoy a chilled beverage on their own porches, read a book, and keep half an eye on their kids while the little ones have fun in the safe, enclosed playground.
The rooms are spacious and bright while the luxurious kitchen is complete with a dishwasher and a coffee machine, so all your needs will be well taken care of, and you won't have to put in any extra effort while on your holiday.
The children's bedroom is furnished in a way to keep your toddlers entertained, and its chosen colorway is calming, soothing, and ideal for afternoon naps and sleeping through the night.
Meanwhile, the terrace area is covered, and you will have access to Wi-Fi even in this spot, so after putting your child to bed, you will have the chance to enjoy a calm night in the fresh air, sip some wine and interact with your loved ones.
Sounds like heaven? It practically is!
Obviously, you wouldn't be spending all of your days inside this gorgeous villa, and the resort offers so many activities you might not even want to leave its premises:
Have a great meal at Humphrey's
Take your children to the Kids Club for some wholesome fun
Rent sloops at the marina and discover the waters of the Maasplassen
Go bowling with the entire gang
Try out pedal boating or SUP biking
Learn how to use a SUP board
Hop on a bike, mountain bike, e-bike, or e-chopper and discover the region
Here are some ideas for celebrating Ascension Day around Park Maasresidence Thorn:
Rent a bike, mountain bike, e-bike, or e-chopper from the resort and discover the region
Visit De Groote Peel National Park or De Meinweg National Park
Have a picnic: pack a basket with your favorite snacks and head to a local park or nature reserve. Enjoy a leisurely afternoon in the sun, playing games, and spending time together as a family.
Visit an amusement park or Zoo: Toverland Theme park in Sevenum, GaiaZOO in Kerkrade, SnowWorld in Landgraaf, Fun Forest in Venlo, Mind Mistery in Horst.
Whatever you decide to do on Ascension Day, make sure to enjoy the time together as a family and take advantage of the opportunity to explore the great outdoors. With so many beautiful natural areas to discover around the Maasplassen region, there's never been a better time to plan a fun and memorable family adventure.