Long Weekends During Springtime and the magic of May
The arrival of spring always brings with it a sense of rejuvenation and renewal. This is a perfect time to plan a getaway and take advantage of the long weekends that come with the season. In this blog post, we'll discuss the benefits of taking a springtime holiday, and how you can make the most of free days and the May Holiday.
First of all, why take a holiday during spring? There are a few reasons why this season is an excellent time to travel. The weather is usually mild and pleasant, making it a great time to explore the outdoors. Springtime also brings with it a sense of new beginnings, which can be especially invigorating if you've been feeling stuck in a never-ending winter cycle.
Winter is great and holds so many fun opportunities, but people need sunshine and a boost of vitamin D to thrive. During this time of the year, the peak travel season hasn't yet started, and you can often find better deals on accommodation, shorter lines in museums and amusement parks, and generally fewer people in any setting.
Now, let's talk about the month of May, long weekends, and other important holidays.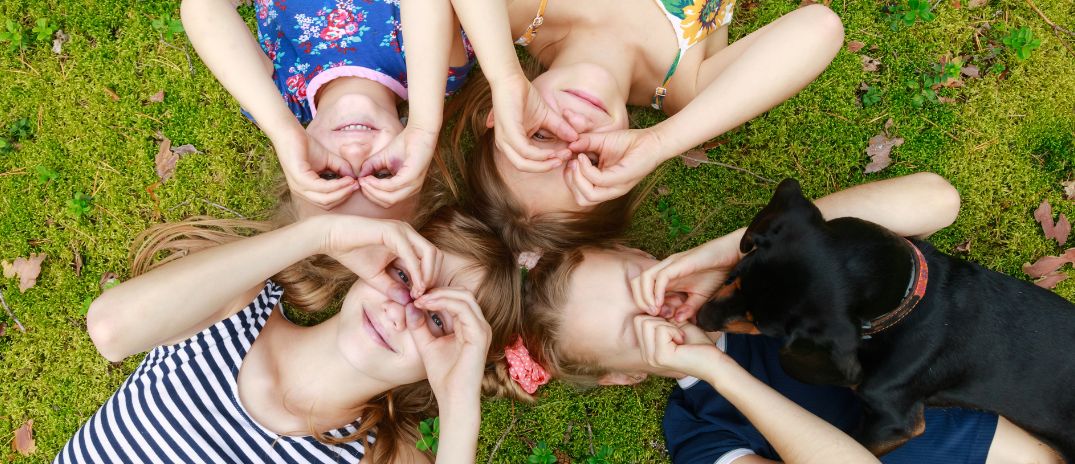 May holiday and other free days in The Netherlands, Germany, and Belgium
The month of May is a special time in the Netherlands, with the arrival of the annual Dutch holiday, King's Day, and the observance of Remembrance Day and Liberation Day. These holidays are celebrated throughout the country and offer visitors a chance to experience Dutch culture and history.
King's Day, which is celebrated on April 27th, is a national holiday and marks the birthday of King Willem-Alexander. On this day, the streets of cities and towns across the country are filled with people dressed in orange, the national color, and celebrating with music, street markets, and traditional Dutch foods. The atmosphere is lively and festive, making it a perfect time to experience what the Dutch culture truly means at its core.
Remembrance Day, also known as Dodenherdenking, is observed on May 4th and is a day to remember the fallen Dutch citizens during World War II. At 8 pm, the entire country observes two minutes of silence in honor of the fallen. The following day, May 5th is Liberation Day, which marks the day that the Netherlands was liberated from Nazi occupation in 1945. This day is celebrated with festivals and concerts across the country.
And let's not forget about the fact, that the month of May is important for children as well in The Netherlands, because during the 29th of April and the 7th of May they will be in full vacation mode, having fun during meivakantie.
In Germany, May Day (Der Erste Mai, Tag der Arbeit) is an ancient festival to welcome the spring weather and to drive away evil spirits. The concept of May Day as a celebration of rejuvenation and fertility literally dates from the Iron Age. It survived and morphed with the introduction of Christianity and began to take on some aspects of its current form as early as the Middle Ages.
One of the most iconic and widespread features is the maypole, a large pole or tree usually erected in a town's central square, decorated with garlands or ribbons, and often danced around. In Bavaria, each village erects a maypole weeks in advance, and a competition ensues over who can steal the poles from neighboring villages. Those who fail to protect their maypole are obliged to invite the thieves over on May 1 for free beer and traditional food. If it sounds like wholesome, traditional fun, well it truly is!
It is also an occasion to campaign for and celebrate workers' rights, particularly in Berlin. Belgium also recognizes the 1st of May as Labor Day.
There are many common holidays in The Netherlands, Germany, and Belgium due to the same Christian belief system and roots:
Ascension Day - the 18th of May (Thursday)
In The Netherlands, a lot of people tend to wake up at dawn to go for an early morning walk or go cycling during the crisp spring morning. This traces back to a tradition from the distant past when people used to wake up at 3 AM on Ascension Day, to walk barefoot through the grass and sing and dance, a tradition which was believed to have healing and therapeutic benefits.
For the non-religious, Ascension Day is just a lovely spring holiday, filled with festivals and other fun events, an ideal time to take a long weekend and enjoy the wonders of May.
In Belgium, the Easter (Paschal) candle is put out and there may be processions with torches and banners, and fruits and vegetables may be blessed in church.
In Germany, this holiday has been celebrated for centuries and has been an official public holiday since 1936. Mostly celebrated by Catholics, this day begins with church services. The Easter candle is put out and street marches involving torches and banners are common.
A fun little tidbit about this day is the fact, that according to an old English tradition, if it is sunny on Ascension Day, it will be a warm summer, so let's all put our weather-man hats on and see what this day will bring!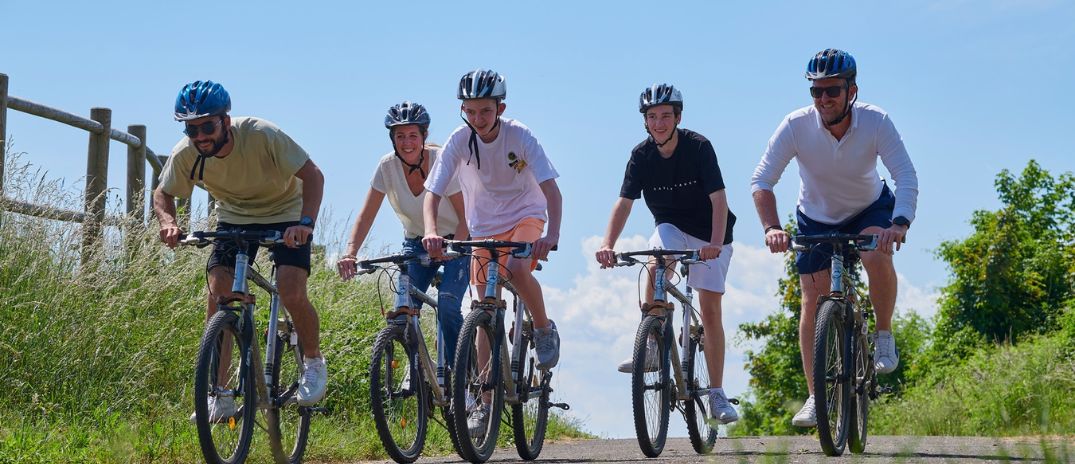 Whitsun and Whit Monday - the 28th and 29th of May (Sunday)
Pentecost and Whit Monday are commonly celebrated in the Netherlands with markets and festivals, Whit Monday being the last day of several music festivals held over the weekend. One of the more popular music festivals held during this time is Pinkpop in Landgraaf, which is a yearly event. The Day of the Castle is also somewhat of a tradition connected to Whit Monday. During this event country estates, ruins, and castles in the Netherlands all open their doors to the public to celebrate the country's rich heritage and history.
An ancient and fun tradition sees the bachelors in Dutch cities and towns pick a girl to be the Pentecost bride. The chosen girl is then adorned with flowers and given a crown, after which she leads a procession through the town.
If you are not one for markets or music festivals, you can spend some time outside, enjoying the nice weather typical to the start of the summer. You can take your family and visit Netherlands' beautiful national parks or take a trip to one of its many zoos.
In Belgium, Whit Monday usually sees a large procession march through the town of Gerpinnes as part of a centuries-old tradition to mark the public holiday. Dressed in Napoleonic costumes, people taking part in the yearly march gather in the central church and then walk nearly 40 km around town in honor of Sainte Rolende de Gerpinnes.
In Germany, the night between Pentecost, or Whitsunday, and Pentecost Monday is known as the night of unrest (Unruhnacht or Bosheitsnacht). In the past, people thought that evil spirits were active during this night and would steal any property not locked away. Now, in some areas, young people play the role of evil spirits and move small agricultural tools and garden benches to other properties.
In Germany, the fun doesn't simply end with Whit Monday in some areas. The Tuesday after Pentecost Sunday is known as Forest Day (Waeldchestag) in Frankfurt am Main. A large party and a fair are held in a woodland area of a park on the town's outskirts and neighboring suburbs. An outdoor play about the local history of the area and a historical festival is held in the town of Deidesheim.
So, how can you make the most of your long weekends and important holidays during the month of May? Here are some tips:
Plan ahead: long weekends are popular travel times, so it's important to book your accommodations and transportation well in advance to avoid disappointment.
Consider nearby destinations: if you don't have a lot of time, consider a destination that is within driving distance or a short flight away. This will give you more time to relax and enjoy your surroundings.
Take advantage of the outdoors: springtime is a great time to get outside and explore nature. Consider a hike, a bike ride, or a picnic in a park.
Embrace the local culture: many cities and towns have festivals and events during the springtime. Take advantage of these opportunities to learn about the local culture and traditions.
Relax and recharge: don't feel like you have to fill every moment of your long weekend with activities. Sometimes the best thing to do is simply relax and recharge your batteries.
Now let's see some fabulous, comfortable, and cozy options for long weekends, where you can make the most out of your accommodation and the surrounding area!
Bergvliet Villa's is a charming estate located in the Netherlands, offering visitors a peaceful escape into the heart of nature. The park is surrounded by beautiful forests and lush nature, making it the perfect place to relax and enjoy springtime.
It is also a bubbling, thriving golf center, and this Spring, a wonderful surprise awaits guests and lovers of golfing: on the 22nd of April 2023, a semi-open game will be held at Landgoed Bergvliet, which will be accessible for everyone with a Golf Proficiency Certificate, so if you would like to try your skills on a highly regarded golf field, this will be your chance!
The city of Breda is located just a short drive away from the estate (20 minutes), and on the 27th of April, during King's Day, a grand party with a large market will be held in this town. But if you would like to see what happens in villages during this day, you can visit one of the many surrounding places in the area.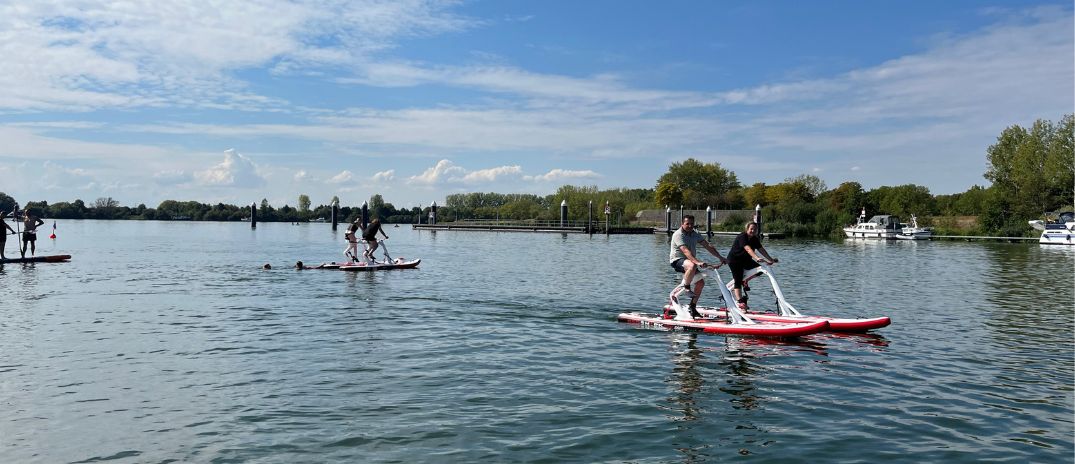 Parc Maasresidence Thorn is a luxurious resort located in the Netherlands, along the picturesque Maas River. The resort's accommodations include spacious villas and apartments, all of which are fully equipped with modern amenities. The villas feature private gardens and terraces, providing guests with a comfortable and intimate space to relax in.
Guests can enjoy so many activities at Parc Maasresidence Thorn, including cycling, boating, swimming, a special club for children, bowling, paddle boating, SUP boarding and so much more! It is not just a place, it's an entire experience. You can discover Humphrey's Restaurant in the heart of the resort, where anyone can take a bite and enjoy the taste of Limburg.
Starting with the 1st of May, a vast animation program awaits the guests of the resort, which means that if you would like to enjoy a long weekend or your May holiday during this period, your children will have a chance to have a lot of fun with the park mascot, Happy Benny and his helpers.
There are also a lot of events around and near the resort during this time. While you stay at Parc Maasresidence Thorn, check out the following events:
27th of April: free live music on all squares in the center of Roermond
30th of April: guided tour of 2nd World War and Jewish Roermond (historical city cemeteries)
4th of May: Memorial Day - Limburg Resistance Monument in Roermond
5th of May - Liberation Festival ARLO terrain Roermond
Vallée les Etoiles is a holiday park located in the Ardennes region of Belgium, known for its forests, footpaths, and tranquil scenery. This park is a great choice for those seeking the ideal spot and the perfect spring holiday or even a short and sweet long weekend during sunny May.
The park offers cozy wooden chalets as accommodation, which blend perfectly into the backdrop of rolling hills, an ancient, forested area, and the happy little Lesse River.
Starting with the 1st of April, guests will be able to visit the Pop Up "Happy Corner", full of snacks, drinks, local beers, waffles, and ice creams. It is the ideal spot to enjoy spring and treat yourself to some delicacies during your stay.
If you arrive on the 14th of May (Mother's Day) or on the 18th of June (Father's Day) the park will welcome you with a small gift!