Spring holiday trends for 2023
The beginning of the year is the ideal time for planning out your next steps in life, or you know… outlining the holiday timeline you would like to embark on. How do we know this? We all do it! As soon as the 1st of January rolls around, people all around the world open their eyes and start thinking about the great adventures the new year promises.
Slow living in a comfortable holiday park
Slow living is as simple and brilliant as it sounds, it means a slower approach to life in general: doing your tasks in a leisurely pace, eating slowly, taking time to enjoy the small things and generally disentangling yourself from the chaos of modern life.
The Spring of 2023 for many will be a time of inner peace, a reimagining of what living in the moment means and important months for learning to appreciate simple sensory experiences again. After what all went down in the past two years, people are leaning towards calming, safe places, true havens where they can experience the awakening of nature and reconnect with their true selves.
A great way to do this would be to find a holiday park close enough to nature for you to be able to disconnect but equipped with the comforts you and your family would need for any type of stay, may it be long or short.
Hybrid holidays: from the mountains to the sea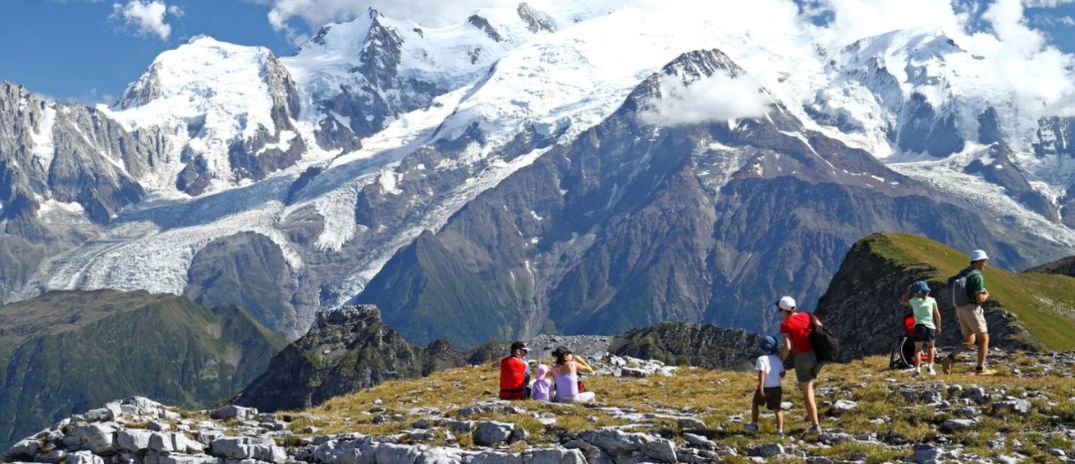 We, as human beings, we like to have choices. Living in the city versus a more rural setting, buying a mountain bike instead of a fast bicycle meant for the sleek roads. We separate things based on color, size, and usefulness because it helps us make the best choice for our specific needs. But after two years of being limited to just a few options, which weren't truly our favorites to begin with, we have started to want it all...when it comes to holidays at least!
People are starting to lean towards multifaceted types of holidays, combining their favorite places and pleasures. When it comes to spring, it is the ideal time to mix and match the fresh air of the mountains with the salty breeze of the sea. Jumping on this trend is beneficial and eye-opening: why would you choose a destination with only one aspect when you can satisfy more cravings simultaneously?
The trick lies in choosing a holiday home situated on the middle ground between the two areas or in a place where the mountains and the seaside meet naturally. This way, you can start out with a hike in the morning and relax listening to the calming waves in the afternoon.
Enjoying a carnival break with your family
There is an old saying: "If you have one chance to participate, you should not miss out on taking part in a carnival celebration". Ok, maybe we just made that sentence up but actually this should be a real rule of life and people are starting to appreciate it more and more since we had a few years of dwindling celebrations and not being able to meet up and have fun.
People are a very social species, and the carnival traditions throughout the world and in Europe are a great reminder of this fact. Carnival actually has Catholic Christian roots and usually occurs during February or early March, during a period historically known as Shrovetide (or Pre-Lent). It involves some sort of public celebration, parades, public street parties and different kinds of entertainment in which anybody can participate from young to old. Using masks and elaborate costumes, people can throw their everyday individuality to the wind and can experience an extremely heightened sense of social unity and belonging.
Knowing this, it is no wonder people crave this celebration now, seemingly more than ever. One carnival which truly is worth dipping your toes into the scene is the Binche carnival in Belgium. Held between the 19th and 21st of February 2023, it has been listed by UNESCO as a "Masterpiece of the Oral and Intangible Heritage of Humanity". Indeed, Binche has been a byword for indulgence for so long that it gave the English language the term "binge".
Healing holidays for your body and soul
In 2023, holidayers are saying "enough is enough" and they are searching for ways to combine their holidays with a rejuvenating experience both for their mental and physical health. Holiday parks with SPA facilities can be a popular choice for a holiday destination of this type because they offer a combination of outdoor activities and relaxation.
Spas typically offer a variety of treatments such as massages, facials, and body wraps, as well as facilities such as hot tubs, saunas, and steam rooms. These can be a great way for holidayers to unwind after a day of outdoor activities or to simply take some time for themselves to relax and de-stress.
Additionally, many spa holiday parks offer a variety of activities, such as yoga or meditation classes, which can also contribute to a more relaxed, mindful and healthy vacation.
A new kind of luxury - holiday parks as a second home
Another trend on the rise this year seems to be the fact that more and more people are investing in their very own holiday homes in holiday parks. It is a truly practical luxury, an option that is getting more and more attention as we approach springtime.
If we have learned anything in the last few years it might be the fact that having your own spot, far away from the hustle and bustle of the city can be beneficial on so many levels. Besides, owning a house in a holiday park can provide a sense of community and a sense of belonging as many holiday parks develop a tight-knit community of permanent residents.
Another benefit of buying a house in a holiday park is the potential for rental income. Many holiday parks allow owners to rent out their properties when they are not using them, which can provide a source of income to help cover the cost of the property. Some holiday parks even provide rental management services, which can take care of the details of renting out the property, allowing the owner to simply collect the income.
Furthermore, owning a holiday home in a park can be a good investment, as the holiday homes sector has been showing a steady increase in value, although the value may vary depending on the location and quality of the park.
Getting on the road with an electric car
Did you know that about 1.9 million new passenger plug-in electric cars were registered in Europe in 2022? And this trend is on the rise due to the efforts of many European nations offering benefits for electric car users and trying to ease out other fuel types.
With the impact of global warming starting to become clear as day and starting to affect our day-to-day lives, people are getting more and more aware of the impact they have on the environment. Electric cars produce zero emissions, which means that they can enjoy their holiday knowing that they are helping to reduce their carbon footprint. This can be especially beneficial if someone is planning to visit natural or rural areas, where air pollution can be a problem.
Besides, many European countries and holiday parks have a growing network of electric car charging stations, making it easy to charge your car while on the road. This means you can take longer trips and stress less about the distances you are covering. Some cities even have restricted or banned certain types of cars in the city centers to reduce pollution, so if you get on the road with an electric car, these restrictions won't affect you whatsoever.