6 Movies Which Will Make You Want to Travel this Fall
Some movies make you fall in love with the characters, even if just for a split second. Other movies go way beyond this and make you fall for the place where the plot takes place and this will make you want to do crazy things, like book a flight to Florence on a whim. But is that really that wild of a gesture? Let's find out!
Fall is here at last, and as some of us know, it is the perfect time to go to the cinema and see the newest blockbusters or cozy up at home and recharge our batteries with some of the best movies ever made. Obviously, us being us, there has to be a twist. As diehard travelers, we have decided to create a master list of movies that at one point in our lives have inspired us just to take a week off and experience something new.
So get your favorite snack, maybe some girl dinner created out of Italian cheese, and let's dream about the perfect autumn holiday the following movies are a great inspiration for.
Roman Holiday (1953) - Fall in Love with Rome & Audrey Hepburn
"Roman Holiday" is a timeless romantic comedy film released in 1953, directed by William Wyler and starring Audrey Hepburn as Princess Ann and Gregory Peck as Joe Bradley. Set against the stunning backdrop of Rome, the movie follows the enchanting journey of a young princess who escapes the confines of her royal life for a brief taste of freedom and adventure. During her escapade, she meets an American journalist who becomes her unwitting companion as they explore the city together.
The film captures the essence of Rome in a way that continues to captivate audiences to this day. The cobblestone streets winding through ancient neighborhoods, the mesmerizing Trevi Fountain where wishes come true, the iconic Spanish Steps bustling with life, and the grandeur of the Colosseum all play a role in painting a vivid portrait of Rome's cultural and architectural splendor. The characters' adventures take them through both the famous and hidden gems of the city, showcasing the vibrant street life, delectable cuisine, and the rich tapestry of history.
Trust us, nobody will blame you if you'll already have your city break booked before the end of the movie. Everyone would like to be Audrey Hepburn, intentionally lost in Rome.
Before Sunrise (1995) - Spend a night in 90's Vienna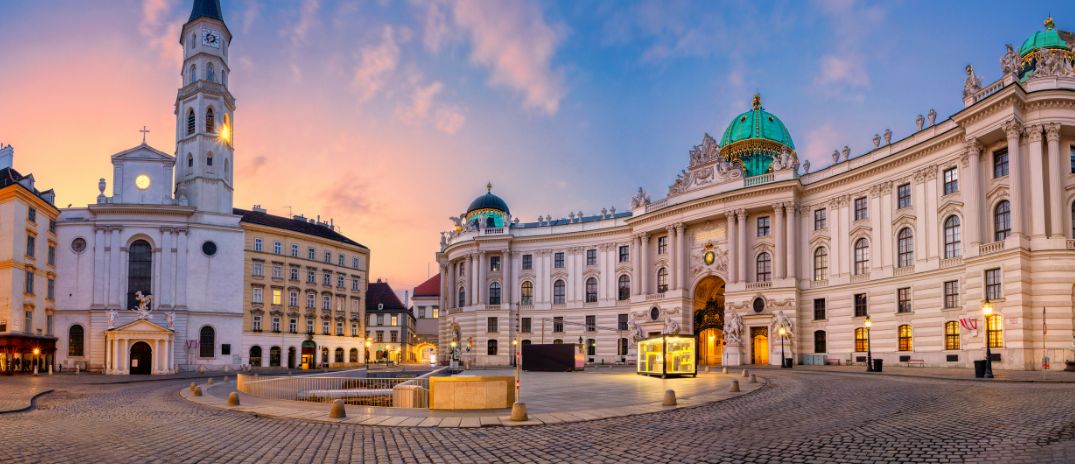 "Before Sunrise" is a captivating romantic drama released in 1995, directed by Richard Linklater and starring Ethan Hawke as Jesse and Julie Delpy as Céline. The film presents a beautifully introspective and realistic exploration of two strangers who meet on a train in Europe and decide to spend a single night together in Vienna before parting ways.
Set against the enchanting backdrop of Vienna, the movie immerses the audience in the city's charm and cultural richness. As Jesse and Céline traverse the picturesque streets, engage in deep conversations, and share their innermost thoughts, viewers are transported into their world and are given a unique perspective of Vienna as seen through the eyes of these two characters.
The film captures the essence of the city's historic architecture, with its grand palaces, elegant coffeehouses, and cobblestone streets creating a sense of timelessness. The characters' interactions with locals and fellow travelers provide glimpses into the city's vibrant atmosphere, its intellectual conversations, and its artistic soul.
The best part is, that upon a visit you can still have the same experience as the characters did in 1995. Not the falling in love part with a complete stranger, that is perfectly up to you, but the city itself. It still has the same atmosphere but it is even more beautiful in certain aspects as it clearly has been renovated since then to show off its full glory. If you are still on the fence about it, even after watching the movie, we have two words for you: Aperol Spritz.
Eat Pray Love (2010) - Try the best pizza in Italy and travel the world
"Eat Pray Love" is a 2010 film based on Elizabeth Gilbert's bestselling memoir of the same name. Directed by Ryan Murphy, the movie stars Julia Roberts as Elizabeth Gilbert, a woman who embarks on a transformative journey of self-discovery and healing after a painful divorce. The story follows her as she travels to three distinct countries – Italy, India, and Indonesia – in search of balance, inner peace, and a deeper understanding of herself and the world around her.
In the first segment set in Italy, Elizabeth explores the concept of pleasure and indulgence by immersing herself in the country's rich culinary culture. She discovers the joy of savoring food, the warmth of human connections, and the simple pleasures of life. The vibrant scenes of bustling markets, authentic Italian cuisine, and picturesque landscapes evoke a desire to experience the enchantment of Italy's culinary traditions firsthand.
The second segment takes place in an ashram in India, where Elizabeth seeks spiritual enlightenment and connection. The final part of the journey unfolds in Bali, Indonesia, where Elizabeth discovers the power of love and human connection.
Overall, "Eat Pray Love" serves as an inspirational reminder of the healing potential of travel, self-exploration, and human connection. The movie's portrayal of the diverse landscapes, cultures, and experiences in Italy, India, and Indonesia sparks a desire to embark on one's own journey of self-discovery and to explore the world with an open heart and a renewed sense of purpose.
Liz (Julia Roberts) eats a divine pizza at Antica Pizzeria Da Michele. It is a real place, with real Neapolitan pizza, that has to be experienced! We think that it is absolutely reasonable to visit Naples just to eat pizza, what else do you have going on in the middle of October for example?
The Talented Mr. Ripley (1999) - Travel through Italy all the way to Venice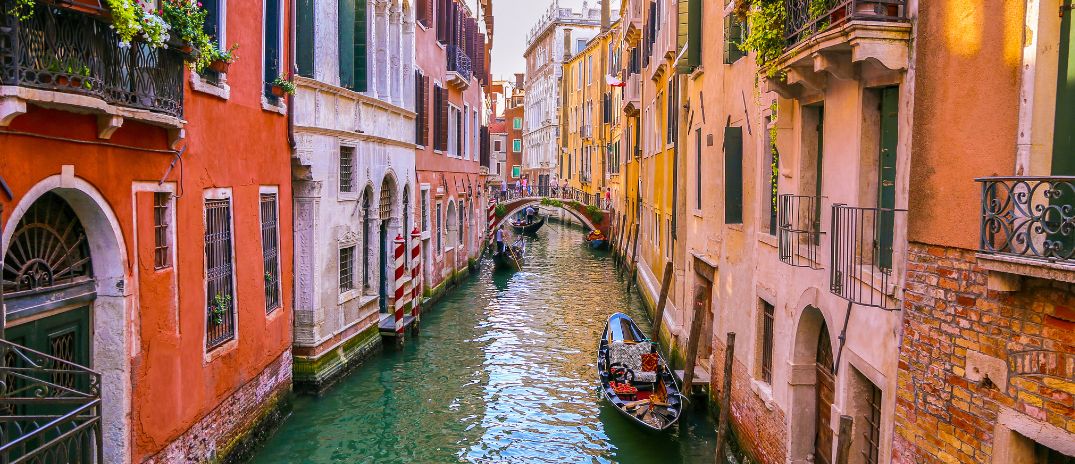 Ok, we are not at all saying scamming is good and taking on a whole new identity is the way to go, but boy does this movie live rent-free in our minds. "The Talented Mr. Ripley" is a psychological thriller film released in 1999, directed by Anthony Minghella and based on Patricia Highsmith's novel of the same name. Starring Matt Damon as Tom Ripley, the film follows the gripping and complex story of a young man's journey into a world of deception, manipulation, and murder.
Set primarily in Italy, the movie offers a lush and captivating portrayal of the Italian Riviera, which becomes an integral part of the narrative. The stunning coastal landscapes, picturesque villages, and elegant Mediterranean lifestyle create an irresistible allure, making viewers want to explore the region for themselves.
The story revolves around Tom Ripley, a young man who becomes fixated on the wealthy and charismatic Dickie Greenleaf, played by Jude Law. Tom's growing obsession with Dickie leads him to impersonate him, ensnaring himself in a web of lies and deceit. As the plot unfolds against the backdrop of Italy's sun-soaked landscapes, the film invites viewers to experience the glamorous lifestyle of the characters while also delving into the darker aspects of their personalities.
Even though it is a thriller, it makes you want to visit Italy, so we would perfectly understand if you followed in our footsteps and mayheps booked a few days in or around Venice just as Tom did. We even have a suggestion for you, in Bibione.
Pierrot Le Fou (1965) - Dance around and discover the French Riviera
"Pierrot le Fou" is a 1965 French New Wave film directed by Jean-Luc Godard, known for its distinctive visual style, avant-garde narrative, and exploration of themes like freedom, identity, and the nature of relationships. Starring Jean-Paul Belmondo as Ferdinand (Pierrot) and Anna Karina as Marianne, the film follows the tumultuous journey of a married man who abandons his life to embark on a spontaneous and unpredictable adventure with a mysterious woman.
Set against the backdrop of the French Riviera, the film captivates audiences with its vivid portrayal of the region's beauty and bohemian spirit. The Mediterranean coastline, glamorous beach resorts, and charming coastal towns serve as a breathtaking canvas for the characters' escapades and emotional turmoil.
The film's exploration of freedom and rebellion resonates with the liberating ambiance of the French Riviera. As Pierrot and Marianne travel through picturesque landscapes, attend wild parties, and explore hidden coves, the allure of carefree living and embracing the present moment becomes palpable. The French Riviera's artistic heritage and cultural scene are also highlighted in the film. The characters encounter artists, intellectuals, and eccentric personalities, showcasing the region's reputation as a haven for creativity and self-expression.
Also, somehow Marianne has such a presence and many women have run to the stores after watching the movie, to capture that "French style" on their holidays at the French Riviera.
The bottom line is, that you don't have to run away after watching the movie, and it doesn't have to be a summer visit to the Riviera either. Pack your sailor-striped shirts and have a full-on cultural awakening in France this fall, you can even stay in Nice and use that as a home base for your explorations.
A Room with a View (1985) - Experience Florence and a young Helena Bonham-Carter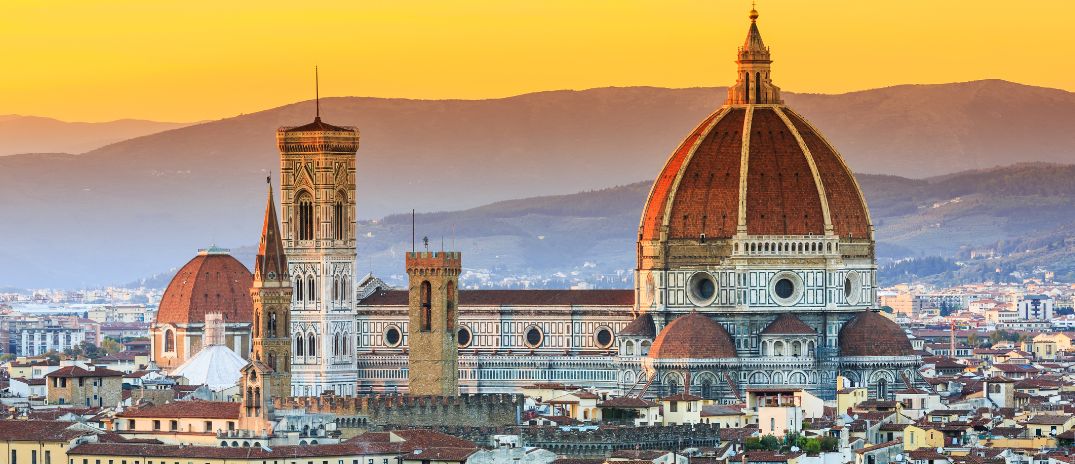 "A Room with a View" is a 1985 film adaptation of E.M. Forster's novel directed by James Ivory. Set against the backdrop of Edwardian England and Italy, the film captures the journey of Lucy Honeychurch, played by Helena Bonham Carter, as she navigates matters of the heart and societal expectations.
While the movie encompasses both England and Italy, it's the portrayal of Florence, Italy, that truly captures the imagination. Florence's artistic legacy, architectural beauty, and romantic atmosphere play a significant role in the narrative, leaving a lasting impression on both the characters and the audience.
In the film, Lucy's time in Florence is transformative. The city's enchanting streets, adorned with historic buildings and sculptures, serve as a reflection of Lucy's evolving sense of self. The breathtaking Piazza della Signoria, the iconic Ponte Vecchio spanning the Arno River, and the remarkable Duomo all become integral elements of Lucy's emotional and personal journey.
Watching "A Room with a View" elicits a desire to immerse oneself in the artistic treasures of Florence, to stroll along its historic streets, and witness firsthand the enchanting landscapes that have captivated generations of travelers. The film's portrayal of Florence's magnetic allure makes you yearn to experience the city's timeless charm and its ability to awaken one's sense of wonder and passion for life.
The best part is that Florence is a very small city compared to other ones on this list. You can easily walk from one point of interest to another and not get too tired. Also, some people might argue with us on this, but it is our opinion that the best time to visit Florence is during the fall when there are fewer tourists, shorter lines and the air is crisp. It is one of our favorite destinations for an autumn weekend getaway, and impulse buying that airplane ticket or booking a railway one will be one of the best decisions you made this year upon watching a movie.
We even have an accommodation suggestion for you: stay at Suite di Medici Loft.
Bonus movie: In Bruges (2008) - Take the movie as a sign to visit Belgium
"In Bruges" is a 2008 dark comedy film directed by Martin McDonagh. Set in the picturesque Belgian city of Bruges, the movie revolves around two hitmen, Ray (Colin Farrell) and Ken (Brendan Gleeson), who find themselves in Bruges after a job gone awry. The film masterfully blends elements of humor, drama, and existential contemplation against the backdrop of this medieval European city.
Bruges, known for its well-preserved medieval architecture, cobblestone streets, and serene canals, becomes an essential character in the film. The city's stunning landscapes and historic charm create a unique atmosphere that complements the characters' complex emotions and moral dilemmas.
The film's dark humor is often juxtaposed against the city's serene beauty. As Ray and Ken navigate the city's picturesque squares and meandering waterways, the contrast between their internal conflicts and the idyllic setting adds depth to the narrative. The charming Belfry of Bruges, the tranquil Minnewater Park, and the striking medieval buildings are all intricately woven into the characters' experiences.
We just had to include this one, because trust us, you have not experienced medieval autumn magic until you have visited Bruges. This movie, even though truly hilariously horrifying in some ways, will make you want to pack up and go.
We would recommend making a Belgium tour out of this visit, trying beers and chocolate, and staying at the magical Vallée les Etoiles in the Ardennes region.
So, the next time you find yourself lost in the narrative of a movie, take a moment to let the inspiration sink in. Let it ignite your curiosity, encourage you to step out of your comfort zone, and motivate you to plan that trip you've been dreaming about. Whether it's a solo expedition, a romantic getaway, or a bonding experience with friends and family, movies have given us a treasure trove of destinations waiting to be discovered.
After all, it is absolutely fine to treat yourself and just go on a holiday on a whim!