Top Kid-Friendly Summer Holiday Destinations in Europe
You want the best for your children, including helping them gather unforgettable memories and solid life experiences. Even from a very young age, one way of doing this is taking them on trips, showing them different countries and cultures, and generally making summertime the best part of the year.
As you for sure know, not all children are alike and not all of them enjoy the same things, so parents have to consider the preferences of their kids when it comes to summer holiday options for families.
To make this process easier for you, we have created a list of kid-friendly summer holiday destinations for you and your children, breaking it down into categories such as swimming pool access, extra-safe playgrounds, outdoor activities, options for socializing, theme park proximity, and many more.
Kid-friendly holiday options for children who enjoy a good swimming pool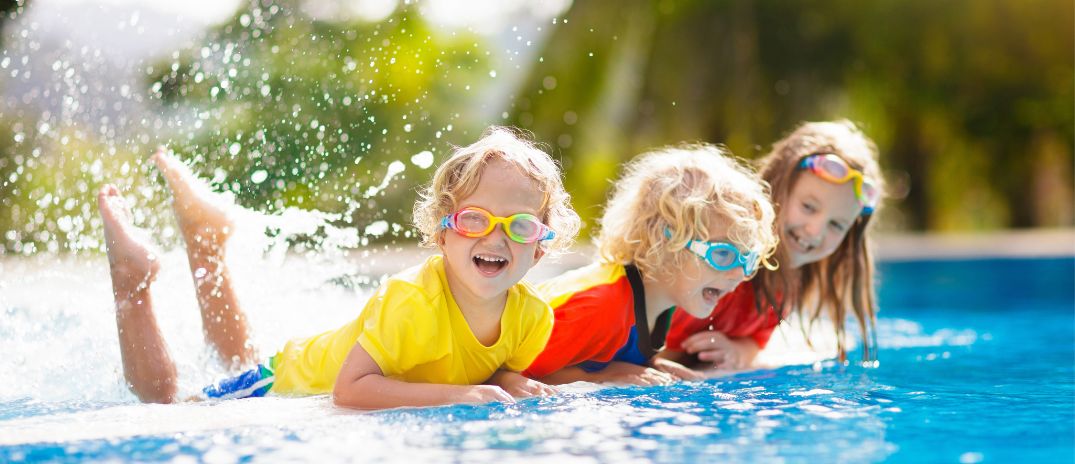 Planning a family holiday can often feel like a juggling act, trying to find the perfect destination that caters to everyone's needs and desires. However, one type of holiday option consistently brings smiles to the faces of both young and old: holiday parks with swimming pools. Offering a combination of relaxation, entertainment, and endless aquatic adventures, these family-friendly resorts provide an ideal setting for creating lasting memories.
Another factor to consider here is that regardless of rain or shine, families can enjoy water-based activities throughout the year. Many holiday parks have indoor pools, which are heated and they often have additional amenities like whirlpools and saunas. This provides an escape from the weather while still allowing aquatic fun.
If your children are obsessed with water and you want to make sure they get the most out of their holidays we have two fantastic options for you.
Vallée les Etoiles holiday park is located in the magical Ardennes region of Belgium in Blaimont. It has everything you need for a weekend getaway or a complete holiday with your family, offering cozy wooden holiday homes, and extensive facilities, all while located in the beautiful countryside.
Your and your children can splash around and swim in the heated indoor pool, which is the perfect place to hang out, play, swim some laps, or relax on the beach chairs.
Another magnificent option is Parc Maasresidence Thorn in Limburg, a wonderful holiday resort that emanates an authentic, natural appearance and is completely attuned to the surrounding nature and cultural heritage. The alternation of courtyards, wide avenues, green areas, and its unique location right next to the water all create an intimate atmosphere with a spacious and open character.
With the day beach at MRT Beach and the brand new indoor swimming pool MRT Pool, Parc Maasresidence Thorn can be enjoyed in any type of weather, by every age group. You can splash into the water from the large slide, swim a few laps, and enjoy the spacious whirlpool while the kids play in the spacious children's pool.
Kid-friendly holiday destinations for outdoorsy and active children
In a world dominated by screens and technology, finding ways to reconnect with nature has become more important than ever, especially for families with children. Holiday parks connected to nature offer an incredible opportunity to escape the everyday hustle and bustle, allowing families to immerse themselves in the wonders of the natural world. From adventure-filled activities to tranquil surroundings, these destinations provide an ideal setting for unforgettable family holidays.
This way, holiday parks nestled in scenic locations provide the perfect backdrop for you to embark on exciting outdoor adventures. Whether it's hiking through lush forests, cycling along picturesque trails, or discovering hidden gems near lakes or rivers, these parks offer a plethora of opportunities for exploration. Your children can unleash their curiosity and develop a deeper appreciation for nature, as they encounter diverse flora and fauna, breathtaking landscapes, and the wonders of the natural world.
One such place is Vallée les Etoiles holiday park, which we have mentioned above. The surrounding area has so much to offer, from cycling to kayaking, mountain biking, rafting, exploring caves, zip lining, archery, and even rock climbing. Truly an active child's dream holiday spot!
Another great option would be Grafschaft Bentheim holiday park, located in Germany, in Uelsen. Although the Grafschaft Bentheim itself is immersed in nature, there is plenty to do around the park as well. Starting with the trails in the woods behind the park. These forest roads take you through hills and along fields, while bike trails start right at the park.
The village of Uelsen is located a few kilometers from the park and it has a lot to offer when it comes to being active outdoors. It has a large adventure playground with a skate park just 500m from the holiday park. A little further down the road you will find the Bronzezeithof, a small open-air museum which takes you back to the Bronze Age.
Summer holiday options for social children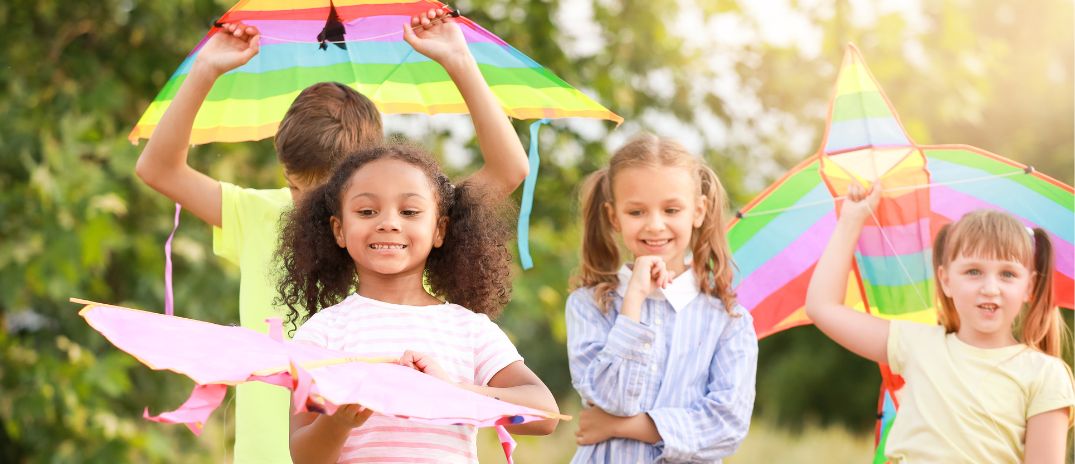 Holiday parks provide a unique and exciting setting for children and their families to come together, engage in shared experiences, and create lasting memories. From organized activities to communal spaces, these vibrant destinations offer a wealth of opportunities for social interaction.
It creates an environment that encourages families to bond through shared experiences. Whether it's participating in group activities, embarking on outdoor adventures, or simply spending time together.
One of the highlights of some holiday parks is the presence of energetic and talented animation teams. These dedicated individuals bring an extra dose of excitement and entertainment to the park, ensuring that families have a memorable and engaging experience and that children have a chance to actively socialize in a safe environment during their summer holiday.
Animation teams organize a variety of activities throughout the day, catering to different age groups and interests. From interactive games and sports tournaments to creative workshops and themed parties, there's something for everyone.
It is important to know, that the animation teams in holiday parks are not only focused on entertainment but also on ensuring the safety and well-being of the guests. They are trained professionals who prioritize creating a positive and inclusive environment. You can have peace of mind knowing that your children are in capable hands, allowing you to relax and engage in socializing yourself.
Parc Maasresidence Thorn has a wonderful animation team, and a fun mascot in the shape of Happy Benny, the friendly pup. Together with the Kids Club animator team, Happy Benny provides a packed and rich program of activities for children residing at the resort.
Holiday spots for children and families in love with theme parks
Choosing a holiday destination near theme parks can add an extra layer of excitement and enchantment to your family vacation, particularly when you have children and even more so when your entire family is obsessed with having endless fun.
Theme parks offer an array of thrilling rides, enchanting attractions, and immersive experiences that cater to all ages. From meeting beloved characters to exploring themed lands and enjoying adrenaline-pumping roller coasters, these parks create moments of wonder and joy for children and adults alike. Being in close proximity to theme parks allows you to maximize your time and immerse yourselves in these unforgettable experiences.
Theme parks often have attractions and shows designed to cater to different age groups. Whether you have toddlers, tweens, or teenagers, you can find age-appropriate rides and activities that suit everyone's interests. The diversity of attractions ensures that each family member can find something that excites them, creating a harmonious and enjoyable summer holiday experience for all.
Parc Maasresidence Thorn is in close proximity to theme parks and Zoos:
Toverland Theme Park in Sevenum
GaiaZOO in Kerkrade
SnowWorld Landgraaf
Fun Beach in Panheel
FEC Sevenum
Fun Forest in Venlo
Mind Mystery in Horst
Holiday Park La Sapinière in Luxembourg also offers a large array of options when it comes to theme parks and fun places to visit:
Burg-Reuland village offers carting, laser games, and bowling
Parc Merveilleux Eifel Park near Gondorf
Grevenmacher butterfly garden
Vianden adventure park
National parks as places of fun and learning
When planning a family holiday, choosing a destination close to national parks and natural treasures can provide a unique and enriching experience for both children and adults.
National parks and natural treasures offer an immersive experience in the beauty and wonders of the natural world. From majestic mountains and serene lakes to lush forests and breathtaking waterfalls, these pristine environments provide an ideal setting for families to reconnect with nature. Children can discover the diverse flora and fauna, learn about ecosystems, and develop a profound appreciation for the environment.
Exploring national parks and natural treasures presents countless educational opportunities for children who are entertained by these sorts of activities. As they hike along trails, observe wildlife, and discover geological formations, they can learn about the importance of conservation, environmental stewardship, and the delicate balance of life.
Parc Maasresidene Thorn is close to 6 large nature reserves, 2 of which are National Parks. De Groote Peel National Park and De Meinweg National Park have varied and unique landscapes with a character all of their own. The Leudal nature reserve has truly earned its name of being called the Garden of Limburg. This nature reserve has a picturesque beauty and is a very popular walking and cycling area.
A calm beach holiday in Europe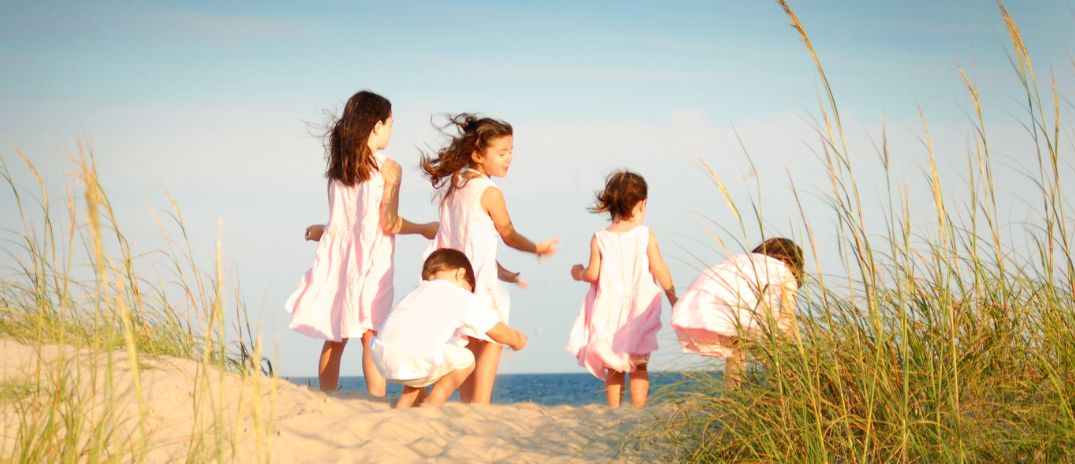 When it comes to family holidays, a beach vacation in Europe offers a treasure trove of delights. With stunning coastlines, crystal-clear waters, and a myriad of family-friendly amenities, opting for a beach holiday in Europe is a fantastic choice for beach lovers.
From sandy stretches to pebbled shores and hidden coves, there's a beach to suit every family's preferences. Whether you seek calm, shallow waters for toddlers to play in or adventurous waves for older children to conquer, there are beaches that cater to all ages and provide the perfect backdrop for sun-soaked family moments.
Why not go all out and dip your toes into the warm waters surrounding Sicily? Another serene option would be the blinding beauty of Croatia, in a holiday home located just 200m from the sea.
Whatever your choice may be, your children will absolutely enjoy playing in the sand and spending some time next to the magic of the sea.