Sunny European Destinations for your Autumn Holiday
As the crisp air and golden autumn hues paint the European landscape, it's the perfect time to embark on a memorable holiday. While many travelers associate Europe with its charming winter wonderlands and bustling summer beaches, autumn offers its own unique allure.
This season, let's avoid the conventional travel calendar and discover the sunny side of Europe during autumn. From rolling vineyards to coastal paradises, this blog post presents a selection of captivating European destinations where you can bask in the season's warmth.
1. Lisbon, Portugal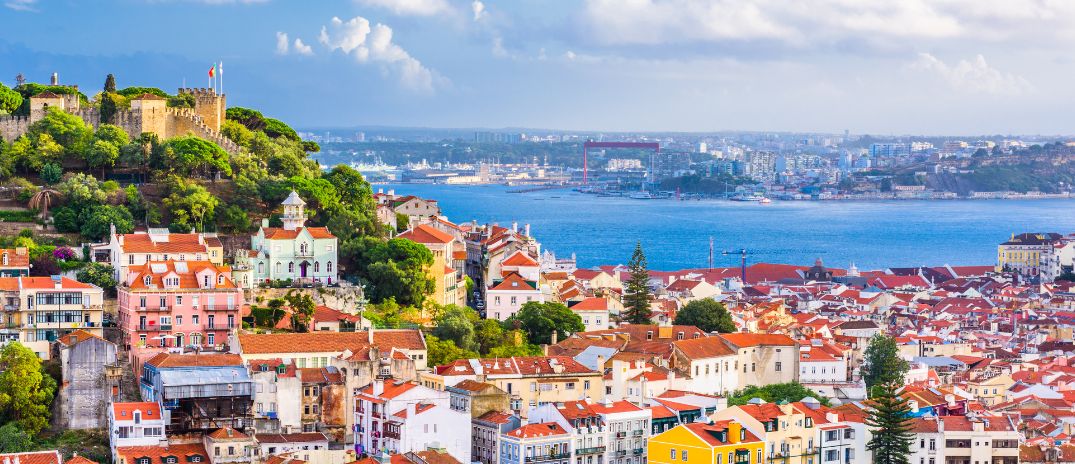 Nestled along the scenic Tagus River, Lisbon, the capital city of Portugal, is a captivating destination that retains its charm throughout the year. However, autumn unveils a unique allure as the summer heat mellows, making it an ideal time to explore the city's rich history, vibrant culture, and breathtaking vistas.
Lisbon's historic neighborhoods are a treasure trove of architectural wonders and narrow cobblestone streets. The iconic Alfama district, with its steep alleys and traditional Fado music, takes on a romantic ambiance during autumn evenings. Explore the medieval São Jorge Castle, perched atop the city, and enjoy sweeping views of Lisbon's terracotta rooftops and the glimmering river below.
The Belém district is a must-visit for history and culture enthusiasts. Discover the magnificent Jerónimos Monastery, a UNESCO World Heritage Site, and pay homage to Portugal's Age of Discoveries at the Monument to the Discoveries. Don't forget to indulge in the world-famous Pastéis de Belém, those delectable custard tarts that have been a local tradition for centuries.
Lisbon's culinary scene is a delightful fusion of traditional Portuguese flavors and international influences from centuries of maritime exploration. The city's vibrant food markets and quaint neighborhood eateries offer a tantalizing array of dishes that are sure to please every palate.
Stay at a comfortable 6-person home complete with your very own swimming pool.
2. Catalonia, Spain
Nestled in the northeastern corner of Spain, Catalonia is a captivating region known for its vibrant culture, stunning architecture, and pristine beaches. While the summer months may see hordes of tourists flocking to Barcelona, the capital city of Catalonia, autumn provides a more relaxed haven for culinary delights that will tantalize your taste buds.
As the summer heat subsides, Barcelona becomes a delightful destination to explore. The city's famous landmarks, such as the Sagrada Familia, Park Güell, and Casa Batlló, are more accessible without the long queues. Take leisurely walks along Las Ramblas, immerse yourself in the Gothic Quarter's labyrinthine streets, and savor the Catalan cuisine at local tapas bars.
Catalonia's stunning coastline, the Costa Brava, also continues to exude its charm during autumn. The rugged cliffs, hidden coves, and crystal-clear waters of the Mediterranean provide a tranquil setting to unwind. Stroll through charming coastal towns like Cadaqués, Tossa de Mar, and Begur, where you can savor fresh seafood dishes and witness breathtaking sunsets.
Catalonia has a rich and diverse culinary heritage that draws inspiration from both its coastal location and its rural traditions. As autumn arrives, the region comes alive with seasonal ingredients and hearty dishes that celebrate the bounty of the land and sea.
If you're visiting Catalonia in autumn, you're in for a treat with the arrival of the calçot season. Calçots are a type of sweet and tender spring onion, traditionally grilled over open flames until charred, then served with romesco sauce. This rich and nutty sauce, made with roasted almonds, hazelnuts, red peppers, and garlic, perfectly complements the smoky sweetness of calçots, creating a truly unique and delicious culinary experience.
Opt for a comfortable 4-person apartment just a short walk away from a golden, sandy beach.
3. Dubrovnik, Croatia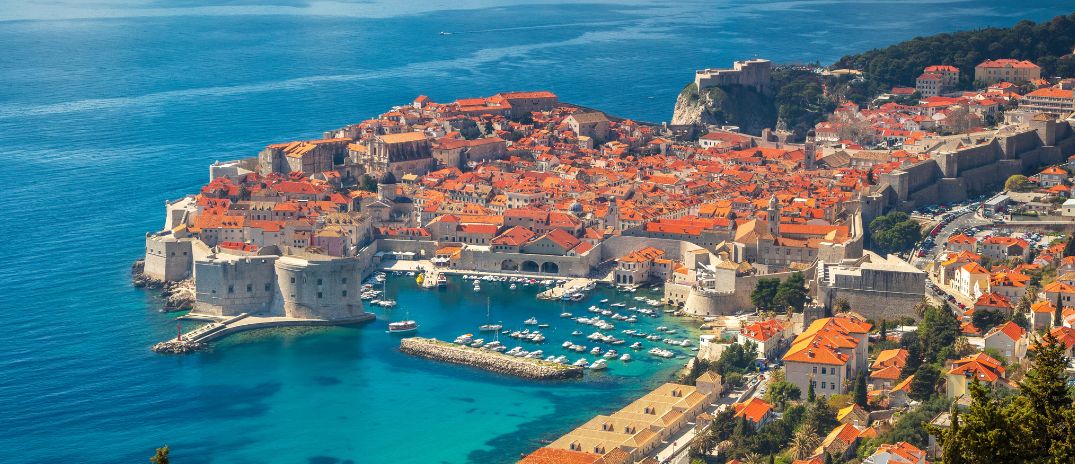 Dubrovnik, the "Pearl of the Adriatic," dazzles visitors with its medieval charm and stunning Adriatic Sea views. As the summer rush subsides, autumn graces this Croatian gem with mild weather, making it an ideal time for sightseeing and walking along the city walls. Enjoy local delicacies at family-run eateries and take advantage of the quieter atmosphere to soak in the city's rich history and culture.
Dubrovnik's history dates back to the 7th century, and the city's well-preserved medieval architecture is a testament to its illustrious past. The imposing city walls, stretching almost two kilometers, offer a glimpse into Dubrovnik's maritime past and served as a formidable defense against invasions.
Visit the historical heart of the city, the Stradun, a vibrant limestone-paved street lined with charming shops and cafés. The Rector's Palace, Sponza Palace, and Franciscan Monastery with its ancient pharmacy are just a few of the historical landmarks that narrate Dubrovnik's captivating story.
Croatia's wine culture has a long and colorful tradition, and the region surrounding Dubrovnik offers excellent opportunities to explore local vineyards and wineries. The coastal climate, with ample sunshine and sea breezes, contributes to the distinctive flavors of the region's wines.
The Pelješac Peninsula, located near Dubrovnik, is renowned for its Dingač and Postup wines, made from the Plavac Mali grape. Embark on a wine tour through this picturesque region, where terraced vineyards cascade down the hillsides toward the azure waters. Savor the robust reds and crisp whites while learning about the winemaking techniques passed down through generations.
Meanwhile, Dubrovnik's cuisine is a delightful blend of Mediterranean and Balkan influences, with an emphasis on fresh seafood and locally sourced ingredients. In autumn, the city's restaurants and taverns showcase the best of seasonal produce in hearty and soul-warming dishes.
Indulge in delicacies like black risotto, made with cuttlefish ink, or brodet, a fisherman's stew featuring an assortment of fresh catch simmered in a rich tomato broth. For a unique culinary experience, sample peka, a traditional Croatian cooking method where meat and vegetables are slow-cooked under a bell-shaped dome, resulting in tender and flavorful dishes.
Spend your holiday in a 5-person home located exactly halfway between Split and Dubrovnik, so you will have the chance to experience the best of two worlds.
4. Tuscany, Italy
Renowned for its rolling hills, cypress trees, and vineyards, Tuscany is a visual feast during autumn. As the leaves turn golden, the landscape transforms into a painter's palette. Explore charming hilltop towns like Siena and San Gimignano, savor traditional Italian dishes, and relish in the region's world-class wines. Don't miss the opportunity to witness the grape and olive harvest festivals, which offer a genuine taste of local life.
We all know, that Tuscany is steeped in history, and remnants of its glorious past can be found throughout the region. Explore the historic city of Florence, considered the birthplace of the Renaissance, and be awed by its stunning art and architecture. Marvel at the iconic Florence Cathedral (Duomo), the Uffizi Gallery, and the Ponte Vecchio, a medieval bridge lined with shops.
In Siena, witness the grandeur of the Piazza del Campo, where the Palio horse race takes place twice a year. Meander through the charming medieval streets and visit the awe-inspiring Siena Cathedral, a masterpiece of Italian Gothic architecture.
Obviously, Tuscany is a wine lover's paradise, and autumn is an excellent time to explore its vineyards and wineries. The region is famous for its Sangiovese grapes, which are used to produce some of Italy's most renowned wines, including Chianti, Brunello di Montalcino, and Vino Nobile di Montepulciano.
Take a wine tour through the picturesque countryside, visiting family-owned vineyards and cellars. Learn about the winemaking process from passionate vintners and savor the unique flavors and aromas of Tuscan wines. Many wineries also offer special events during the grape harvest season, giving visitors an opportunity to participate in the age-old tradition of grape-picking.
Tuscan cuisine is renowned for its simplicity and reliance on fresh, local ingredients. In autumn, the food takes on a heartier and more rustic character, reflecting the seasonal harvest. Indulge in hearty ribollita, a traditional Tuscan vegetable and bread soup, or pappa al pomodoro, a rich tomato and bread-based dish.
Try the succulent bistecca alla Fiorentina, a thick-cut Florentine steak, cooked to perfection and best paired with a glass of robust red wine. Truffles are also a delicacy in Tuscany, and autumn is the perfect time to enjoy dishes infused with the earthy aroma of these prized fungi.
Kick back and relax at a farmhouse, in the midst of olive groves, complete with your very own pool in the city of Pistoia.
5. Sicily, Italy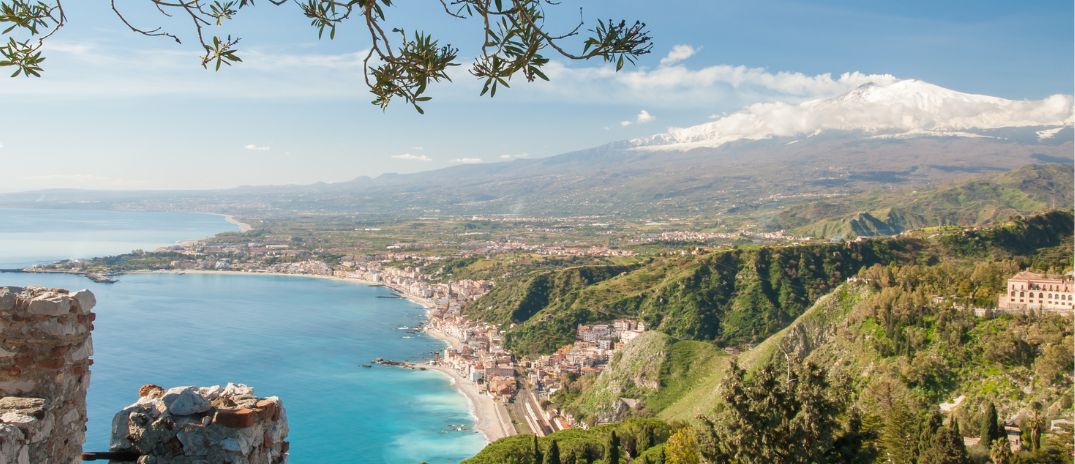 As autumn arrives in Sicily, the largest island in the Mediterranean, it brings with it a delightful change in scenery and a more relaxed atmosphere. With its rich history, stunning landscapes, and mouthwatering cuisine, Sicily offers an alluring autumn holiday destination that will captivate your senses.
Sicily's history is a tapestry woven with influences from various civilizations, including the Greeks, Romans, Arabs, and Normans. Explore the ancient Greek temples in Agrigento's Valley of the Temples, visit the well-preserved Roman amphitheater in Taormina, and wander through the medieval streets of Palermo, where the island's diverse past comes alive.
Food is a central part of Sicilian culture, and autumn brings a bounty of seasonal delights. Feast on dishes like pasta alla Norma, made with eggplant and ricotta salata, or indulge in the sweet delights of cannoli and cassata cakes, which are a perfect addition to any autumn afternoon (or morning, or noon!). The vibrant food markets offer an array of fresh produce, cheeses, and cured meats to delight your taste buds.
Live as a true local for a few days right on the beach in Lipari, with all the comforts of an Aeolian-style home.
So why not embrace the enchanting side of Europe this autumn by choosing sunny destinations that offer a delightful blend of history, culture, and natural beauty? Lisbon's charm, Catalonia's mesmerizing sunsets, Dubrovnik's medieval allure, Sicily's Mediterranean magic, and Tuscany's idyllic countryside – each destination presents a unique and unforgettable experience.
Pack your bags, take your camera, and let the golden season paint your European adventure with memories that will last a lifetime!